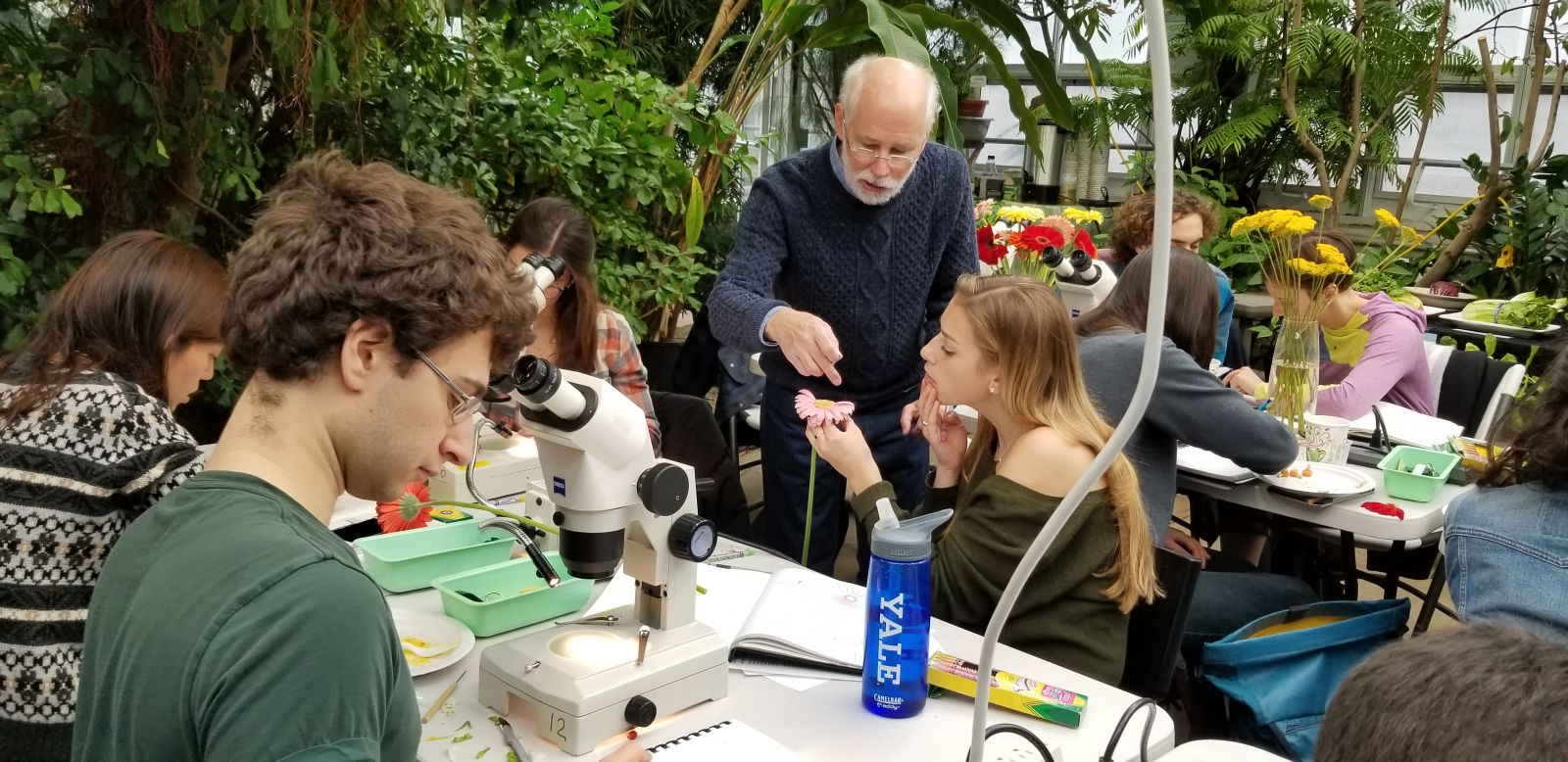 Plant Diversity and Evolution Lab
A lot of research and learning take place right in the garden. Every other fall semester, we have the pleasure to host E&EB 247L: Laboratory for Plant Diversity and Evolution. Students learn about a plant clade every week while enjoying fruits and plant produce prepared by our very own dedicated staff. As part of their weekly assignments, students make sketches of the plants they were studying.
Plant Structure and Function
This class is headed by our very own director, Professor Erika Edwards. Students conduct research using plants in our research greenhouse for their final project.
Other Opportunities
There are many opportunities for adults and kids to learn from our expert staff and horticulturists.