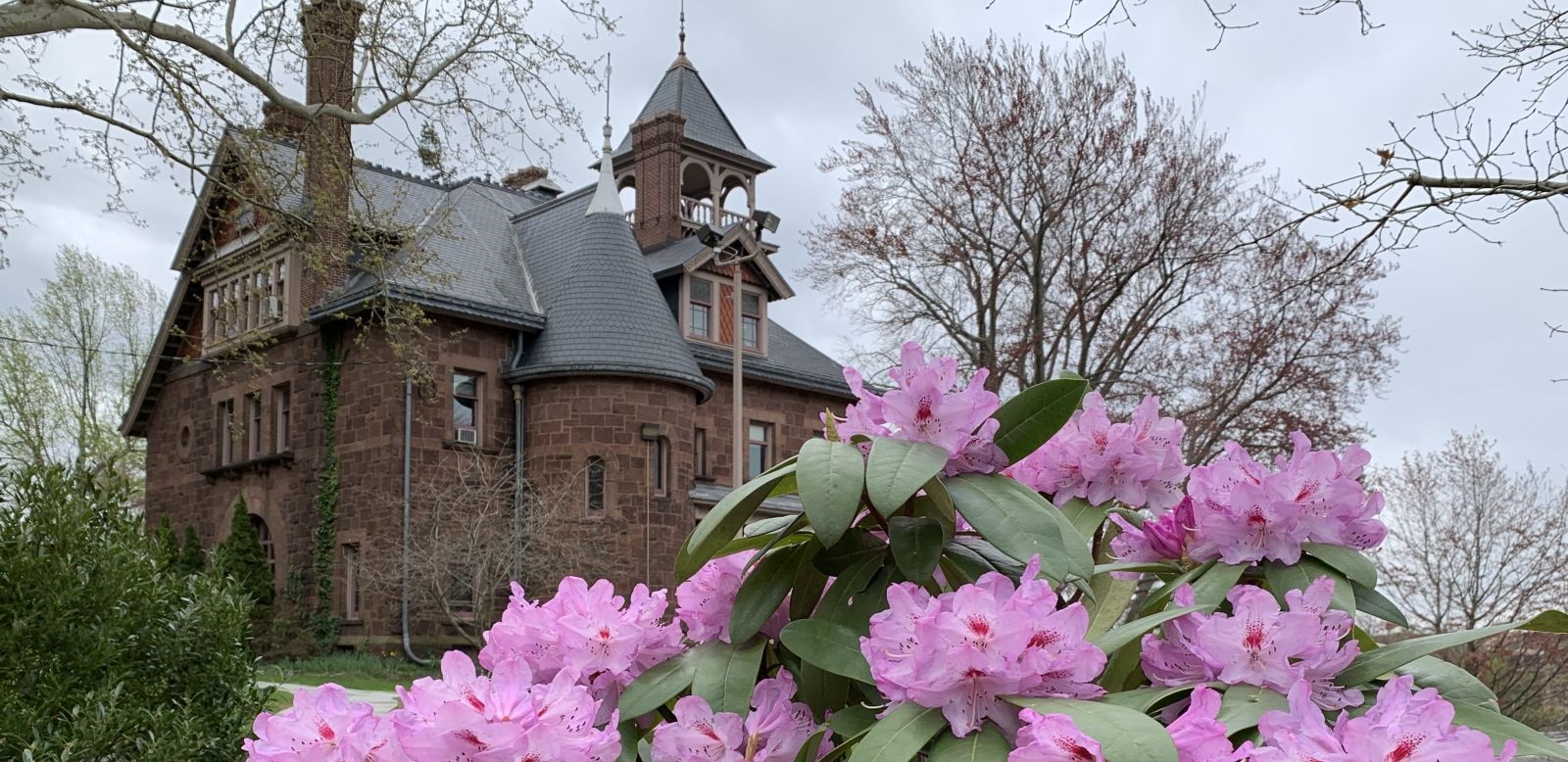 Sitting on eight acres, with six greenhouses comprising around a third of an acre under glass, Marsh Botanical Garden offers support for researchers, faculty and students at Yale, as well as an informative and eye-catching experience for visitors. In the summer, the naturalistic beds and wildflower plantings provide color and attract birds and butterflies. In spring, bulb displays, early flowering shrubs, and trees add color to the season. Our plantings include many woody plants with surprising fall color, both from leaf and fruit display.  
Mission
Our mission is to develop and maintain well curated collections, outdoor gardens, state-of- the- art plant growth facilities in support of research, teaching for Yale faculty and students, as well as informative and inspirational experience for visitors.
Research
We offer space, supplies and growing expertise to research laboratories from any department at Yale, but principally involved with Molecular, Cellular, and Developmental Biology (MCDB), Ecology and Evolutionary Biology (E&EB) and School of Forestry and Environmental Studies (F&ES). 
Instruction
Our support for instruction is focused on maintaining extensive plant collections for plant systematics classes in Ecology and Evolutionary Biology.  Several classes in the Molecular, Cellular and Developmental Biology Department and the School of Forestry and Environmental Sciences utilize our spaces and collections. We also provide  classes with laboratory space, specialized equipment, and plants. At times some of our greenhouse space will be closed to accommodate those classes, so please check with our staff for class time and dates. Art and language classes often visit our collections for inspiration and to supplement instruction.
Collections & Horticultural Display
Outdoor gardens exhibit several outstanding tree specimens.  Marble at the beauty of White Oak (Quercus alba),  Swamp White Oak (Q. bicolor), European Beech (Fagus sylvatica) and several other trees that provide majestic looking statue.  Gardens also showcase sustainable design using selected perennials and shrubs.