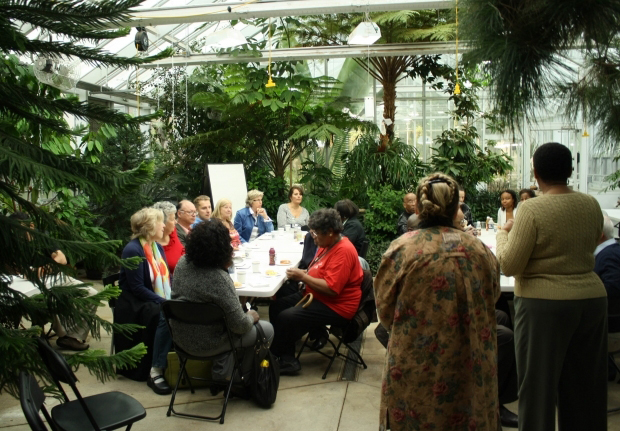 We periodically invite the public to an open house event, usually on a Friday evening 5 to 7:30 or so. We offer light refreshments, a tour of the glass houses and gardens (weather permitting) and often we have live music. Admission is free. Please access our calendar for the next Open House.
Rentals
For Yale units, we are available  for seminars, symposia, classes and other events. Please contact us for more information.
For all others, our space availability is very limited. Please contact us directly.
Tea and Tour
We invite Yale units to join us for a two hour visit, with our version of High Tea for some light refreshments, and a tour of the greenhouses and/or gardens, weather permitting. It is a chance not only for us to highlight our work here at the Garden for Yale offices and employees, but also to learn what they do and to engage in community building within Yale. This is a great idea for employee appreciation.